Login in order to save
"Act II, Scene I"
to your favorites.
Don't worry, the music will keep playing!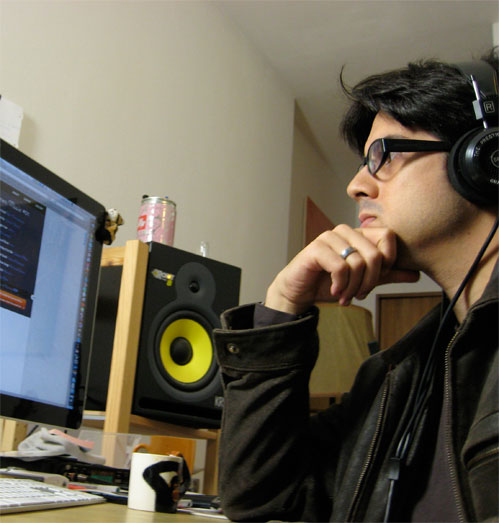 This track has lived many lives this year: It began as a simple song to sing over, keeping me company when moving to Vienna earlier in the year. In the summer, it was played at the wedding of a good friend of mine, with Ben Montgomery (see Issue #01) improvising on trumpet. Later, I recorded a demo as a gift for Samo, Ramen Music's talented designer.

I aspire to make music which can sit nicely in the background as well as provide enough stimulation and detail to hold up to repeated listens and fuller attention spans. I'm a sucker for vocal samples, such as the one in the intro (part of an animated lecture given by Cory Doctorow). They allow something to be said/alluded to without directly saying or singing it myself. I'm also big fan of background/environmental noises to add mood/texture to music (this intro contains samples from Issue #01, street noise outside my Vienna window, my phone ringing, etc).

This final version comes after a bunch of tweaking, polishing, and help from a handful of musical friends. As with many of the recordings I work on, it recently reached a point where I no longer can add anything without removing something.

Submitted to Ramen with the intention of anonymity, I give my thanks to the other Ramen curators for their support and endless help!

Written and Recorded by
Sudara
Violins:
Markus Czwiertnia
Double Bass:
David Desoucey
Vocals:
Sudara & Marlena
Intro voice sample (used with permission):
Cory Doctorow
Vienna, Austria. Written Summer 2010. Recorded Fall 2010
Next Up: Issue #03
February 2011. Cover by Alec Longstreth.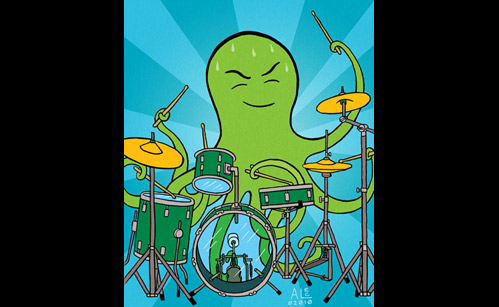 Submit to Ramen Music
Know a great musician? Make music yourself? Yes, you/they are good enough. Yup, we definitely publish your/their kind of music. Nope, there are no good excuses not to submit.
We currently shell out $150 per track accepted. Oh, and we are trying an experiment for Issue #03. We are especially looking for tracks with beats, drums, rhythms. Have something else to submit? That's fine too. Deadline to get in #03 is
January 1st.
Submit Now