Frequently Asked Questions of Ramen Music
Howdy!
Thanks for stopping by. Instead of droning on in faux corporate-speak, I figured it's more fun to pretend we're chatting in real life. If you have more questions, or want to have a conversation (gasp!), feel free to just email me.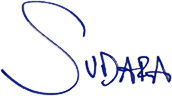 —Sudara, Founder
The Basics
What kind of music is this?
Each issue is like a mix tape. Exact genres and type of music varies from issue to issue, partly depending on the submissions we received, the mood of the curators and the position of Venus. Watch out, there are no genres here, only music that we love that we think you will love too.
Is there a free trial?
We've got something we think is better than a free trial. Go ahead and check out a full copy of Issue #05. It's on us.
Wait, so the artists get paid?
Yup! Artists are paid a flat rate per song, the amount depending directly on the current number of subscribers. Subscribe now and currently over 75% of your subscription will go directly to our talented artists. For more juicy details, see the faq for artists
How is the music selected?
We've got 13 jury members scattered across the globe, listening to every band, individual or group that submits to us. We accept tracks that we find to be beautiful, inspiring, enjoyable, and fit nicely with the other candidates.
Are the issues only available online?
Yes. Each issue is a private online webpage with a playlist full of music, packaged up nicely with artist info, track details, cover art, oh my!
You can (of course) download the mp3s and play them (DRM-free and freely shareable) with your favorite player such as iTunes.
Can I view/stream the issues on my iPhone/iPad?
Yup! Our issues are built specifically to be iPad friendly and stream on all iOS and android devices.
About Ramen Music
Who are you guys?
Hi, Sudara here. I'm the founder of Ramen Music and have written all these answers so far. I'm a musician and web developer. I write and produce the issues every 2 months.
Our website is designed by Samo Korošec. Issue themes and all html, css and javascript is crafted by Philipp Markovics from abloom.
Philipp Conrad is our artist liason. All music is listened to and hand-picked by a team of about 13 friends and musicians. When we are feeling fiesty, we call ourselves a Jury.
Why was Ramen started?
10 years ago, after finishing up my first album of music, I felt dissapointed by the lack of distribution options available to new artists. With distribution next-to-free on the internet so many cool things could exist for listeners and artists.Instead, the recording industry seemed pretty narrowly focused on finding the best ways to protect and restrict music online. So I thought "Ok, maybe I could build something"
After much discussion with friends and fellow musicians, I settled on a magazine model. Artists get paid just like freelance writers do. Digital distribution costs are next to nothing, so we can afford to make a committment to pay artists over 50% of revenue. And since we are web developers and designers, we can make a fun and unique experience for listeners.
A few years after launching alonetone (a non-commercial and free distribution platform for musicians), I decided it was time to quit my jobby job and actually build Ramen. And here we are!
I'm a geek TOO! What is ramen built with?
Rails 3.2.x, coffeescript, backbone.js (for the issue browser), scss and compass, Sound Manager 2, and of course, double helpings of obligatory love.
What's your favorite coffee?
There's this guy in the next district over that just started a roasting company. He's got this tiny little company and makes KILLER espresso. If you speak german or uhh, happen to live in Vienna (why aren't we friends?) then check him out.
What's with the name "Ramen Music" anyway?
It's got something to do with the noodles that originate in Japan. They are frequently used as a staple food by broke musicians in the USA. It also has something to do with the idea of being
Ramen Profitable
. Geeky, I know.
Our Values
So you guys are one of those touchy-feely companies big on values?
Maybe it's because we are musicians. We are stubborn about the following:
Musicians deserve fair contracts and livable compensation.
Genres don't matter (good music does).
We should be able to share the music we purchase without restrictions.
New technologies are new opportunities, not new threats.
Integrity, honesty & quality always trumps making a quick buck.
What's with all this talk of being sustainable, fair, etc?
Ok, so LOTS of companies are innovating cool new music stuff these days. So much awesome stuff. But most of of these companies are tackling only one side of the problem: Getting music to listeners.
In my humble opinion, distribution isn't the hard problem. Ultimately, great music sells itself (once it's in front of people!) Folks love to support the music and musicians they love. The hard part (outside of getting in front of an audience) is once you've taken money from listeners, making sure you can pay most of it forward to the actual musicians. The other hard part: More and more musicians today are going it alone, representing themselves, recording themselves, and are in need of a way to find an audience.
Isn't your lovey-dovey hippie sharing policy bad for business?
You mean how a Ramen Music subscriber can—nay, is encouraged—to share our issues in full with 100s or 1000s of friends and even post it publicly on twitter and facebook? How thousands of non-subscribers could be downloading and enjoying our music (how dare they!) without handing us a cent?
Glad you asked. It turns out the vast majority of our subscribers have subscribed immediately after a friend shared an issue with them. And it turns out people LOVE to share music. So it works out rather nicely for everyone.
A good anecdote: A friend of mine shared an issue with someone who is now one of our many valued "investor subscribers" (we won't name names, but his name rhymes with uhh, Bozniak and he gave us a testimonial on our homepage). Literally 4 minutes later, he had opened up the issue, listened to a track or two and purchased the investor level subscription plan.
For more thoughts, read my slightly hyperbolic blog article called "Piracy is Advertising" or my post on TorrentFreak titled Music Piracy is not a problem, it's an excuse.
You must be losing some business though, right?
Here is the way I look at it: There are some people who love what we do. Those people will happily pay money to support what we do, to be a part of what we do.
There are others who maybe aren't really into it, or maybe they don't have the money. Are they hurting our business? No. Are they potential subscribers? Maybe?! But I won't be twisting any arms...
You say you are independent. Prove it.
Uhmmm. The hawk flies at midnight?
Ramen was launched in late 2010 on my personal savings. In 2012, we actually were given some funding to help us re-build our website. It was awarded by the city of Vienna in the form of a grant. Kosher, right? (Thanks to all you guys @departure!)
Answers for Subscribers
I'd like to pay with mastercard/visa.
Of course! Just click subscribe. You'll be taken to paypal's site, but you don't need a paypal account to subscribe — simply choose the credit card option.
What is the "Lifetime" subscription?
This is a special deal for people who wish to invest in Ramen up front, and help kick start Ramen Music. Normally a subscription is good for 1 year, a total of 6 issues. With the "Lifetime" plan, as long as Ramen Music exists, you will own a subscription. There are only a limited number of these accounts available, so if you know you'll love Ramen, grab one before they go away.
What is your refund policy?
We can issue full refunds for all subscriptions within 60 days of purchase. After 60 days, we can no longer issue refunds to a credit card, but we'll happily issue refunds to paypal accounts. Basically, we want to make you happy. If Ramen is not your thing, that's fine: we'll work hard to make sure you leave with a good taste in your mouth.
Do I get back issues?
Of course! Every issue Ramen Music has put out in the past is yours.
I live in the EU and don't own a credit card. Can I pay with a direct bank transfer?
Sure! Email us at subscribe@ramenmusic.com and we'll send you our bank info.
Does my subscription auto-renew?
No. Subscriptions are good for 6 issues (Except the Investor subscription, which doesn't ever need to be renewed). We'll remind you when you are about to run out and give you a chance to re-subscribe.
Are the issues only available online?
Each issue is a private online webpage with a playlist full of music, packaged up nicely with artist info, track details, cover art, oh my!
You can also download high quality DRM-free mp3s or FLAC and play themwith your favorite player (iTunes, etc).
Can I view/stream the issues on my iPhone/iPad?
Yup! Our issue format is built specifically to be iPad friendly.
Who is behind Ramen Music?
Ramen Music is a musician-built and musician-run boutique. We are independent and media-conglomerate-free! Read more about us if you like.
Answers for Artists
Can I submit a Cover?
Nope! We only accept original material.
Can I submit more than one track?
Yes, please feel free to submit up to three tracks per issue. Please don't overwhelm us by submitting more.
I submitted in the past but didn't get accepted. Can I submit again?
Most certainly! We welcome you to submit again.
Do I keep the rights to my submission?
Yes, always. In the case your submission is accepted, you grant us non-exclusive rights to distribute and publish the track. As the copyright owner, you keep full rights to distribute/sell.
What does it mean that I grant Ramen Music "non-exclusive rights?"
It means that you can always and forever sell & distribute your track outside of Ramen Music. You retain ownership to your track. Unlike ye old typical record deal, you are the boss! You own the masters. However, if you submit the track and the track is accepted, you grant Ramen the right to publish and distribute the song and recording without restriction.
Basically, Ramen isn't taking rights away from you or restricting your current or future use/sale of your track. We're in the business of helping you get heard and paid, not controlling your music.
What rights do I grant Ramen Music if my track is accepted?
If your track is accepted, you agree to grant Ramen Music non-exclusive and non-terminating (ie, forever) rights to publish and distribute your song and recording in digital format on ramenmusic.com.
Why do I have to grant you guys non-exclusive rights for eternity? Isn't that overkill?
If your track is accepted, it goes into an Ramen Music issue. This issue lives online. Subscribers go online to access the issue and listen to the music. We need to guarantee our subscribers that in 1 or 2 years from now, the issue is still available and they can still access your track.
Basically, as long as Ramen Music is around, we want subscribers to be able to have what they paid for: online access to our published music. We ask you for non-terminating distribution rights to ensure that there is an understanding that your track will live online at ramenmusic.com as long as we are in business. It cannot be pulled down at a later date. (We're most concerned with record labels; they sometimes ask newly signed artists to remove as much existing music as possible from the internet)
Remember, the rights are non-exclusive (you remain the owner), we pay you, and we distribute your music to our subscribers and beyond. We think that's a pretty fair deal.
If my track is not accepted, does Ramen keep any rights to it?
No. If we do not accept your track for publication in an issue, you do not grant *any* rights to us.
If accepted, will my track be altered in any way before publication?
We will master the track to be at the same average volume level as the other tracks in the issue. You will have the chance to review the track before it is published.
My track is on alonetone / soundcloud / bandcamp / myspace / last.fm, can I still submit it?
Yes! But please don't send us tracks from 2005. We want new material, preferably 2012-2013
What are you looking for as far as recording quality?
Short Answer: Do your best.
Long Answer: We love recordings made with decent quality microphones at good levels. We love it when detailed attention was given to the mix. The recording should NOT have the life squashed out of it by compressors/limiters in efforts to get the track louder.
Most common mix problems: Over-the-top heavy compression (when in doubt, chill out on the stereo channel compression), annoying distortion/clicks that are clearly not an artistic choice, vocals being too quiet/soft in the mix (extremely common in the DIY world. Be brave, turn those vocals up!). We probably won't publish your "rehearsal room" recordings (think of a single microphone/recorder placed in a room with a full rock band). It's not hard these days to capture a good quality recording, so do your best!
Will I need to provide more info if my track is accepted?
Yes! You will need to provide the original aif/wav file of the track, as well as provide some information about you and the song to include in the issue. Oh, and a few pictures. Basically, we will need to back and forth via email a bit Get ready to talk about yourself :)
When and how do I get paid?
After we put the issue together and you have verified the track/writeup is to your satisfaction, we pay. Payment is normally sent right before the Issue is published. We prefer to pay via paypal. If you are anti-paypal, we can pay via bank transfer/direct deposit. Please note that some US banks charge fees for direct and international bank transfers.
I need to cancel or remove my submission. Can I?
To remove a submission, email submissions@ramenmusic.com from the same email address you submitted from.
I'd to change / upload a new version of a submission!
Please do not email us music. Instead, submit a new version, then email us at submissions@ramenmusic.com to notify us of the new version.
When will I hear back from you guys?
Due to quantity of submissions recieved, we regret that we can no longer respond individually to every submission. We will notify you by email if we find a place for your track in an upcoming Issue!
Seriously, I've been waiting a few months already, what's going on?
Don't worry, we didn't lose your submission or forget about it. We simply can't respond personally to each submission. We wish we could! We did that to start, but it was overwhelming and we failed to deliver on that promise all too often.
Answers for Monkeys
OOOH! AAH Ahhhh AAAAAH?
Ooh ahh ahh. Ooh oooh ooh ahh ahh ooh. Ahh ahh OOH!
OOH OOH AHH AHH?
Sorry, my Monkey isn't that great, can we go back to talking in English?
Contact Us
How can I contact you guys?
If you are an artist looking to share your music — sorry, but please do not send us music by email. We have a team of 13 listeners, and they will only hear it if you actually Submit properly.
No really, how do I contact you guys?
Email subscribe@ramenmusic.com